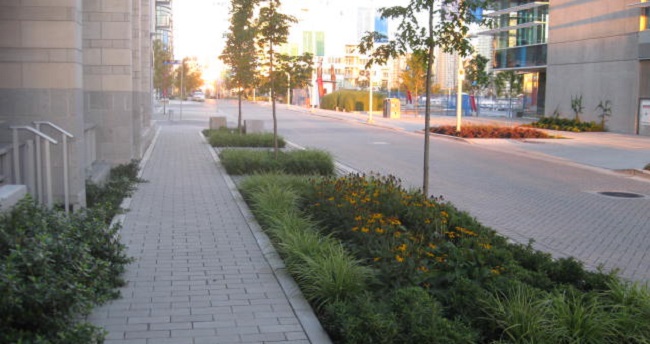 The urban landscape has two major types of areas to address – the soft and the hard.  The hard landscapes include our sidewalks, plazas, streets and other open space areas programmed for intensely urban uses. The soft areas include the areas of grass, trees, shrubs and natural spaces in the city and they need to have rich programs of recreation, food production and urban habitat enhancement. These spaces need to be built of benign materials and provide a highly attractive and livable urban realm with good urban design, public art and a widespread program of uses as they are the living room for increasingly dense and urbanized residents and workers – while enhancing the urban ecosystem's health.
Many directors of EDRS over the years have had Landscape Architectural expertise and providing information, presentations and other resources on sustainable landscapes has been a priority with EDRS from the beginning.
The following offer some resources to explore regarding principles and methods of creating sustainable urban landscapes in our cities and communities.
Landscape design rating system
Sustainable landscaping and materials